Losing business due to miscommunication, delayed response time,
and missed opportunities? Happy customers tell the world, and so do
the unhappy ones. Our CRM solution puts customers at the heart of
your business, while giving you the space to grow and improve. Boost
business efficiency, close more sales, effortlessly juggle thousands of
customer interactions at once, and stay fully aware of the clients'
needs. With Bitrix24, you'll reign the complex world of customer
relationships without dropping the ball.

Detailed Reports
&

Sales
Pipeline

Lead Tracking and
Web Forms
Multichannel Communication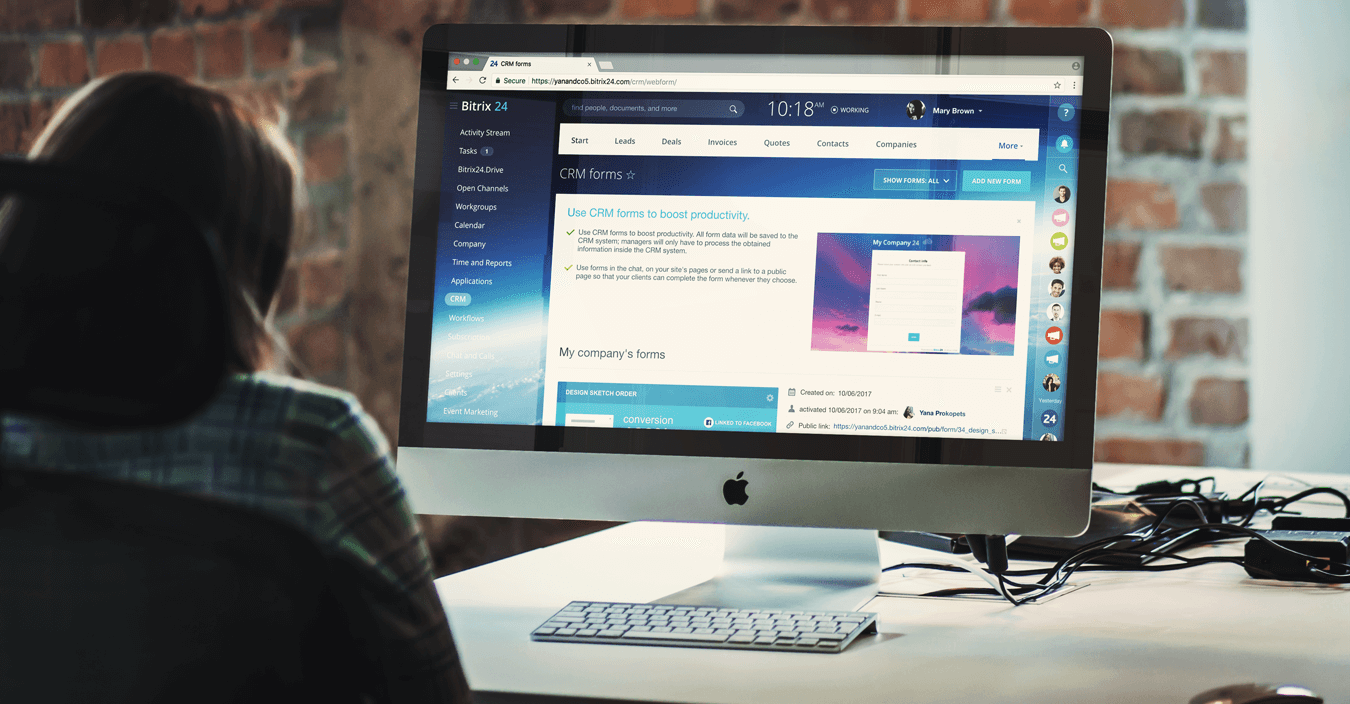 «Bitrix24 is a collaborative suite that connects CRM, instant messaging, collaboration, and task management into one package.»
-Get a complete overview of
interactions with customizable reports and single-point data access.
-Visualize sales activities and move leads
faster through the sales funnel.
-Make a lasting impression with
personalized quotes and invoices.
-Capture leads from a multitude of sources: web forms, messengers,
emails and social media.
-Lead, manage, and communicate
on the go.
-Create opportunities and connect on a
deeper level with nurturing email campaigns.