Working from afar or outsourcing projects to distant places? Then
you've certainly experienced productivity losses and scope creeps.
However great its potential might be, business mobility is only
possible with reliable tools. That's why Bitrix24 gives you everything
you may lack – a centralized platform that fits in your pocket, so that
you can lead, manage, and collaborate from wherever you are.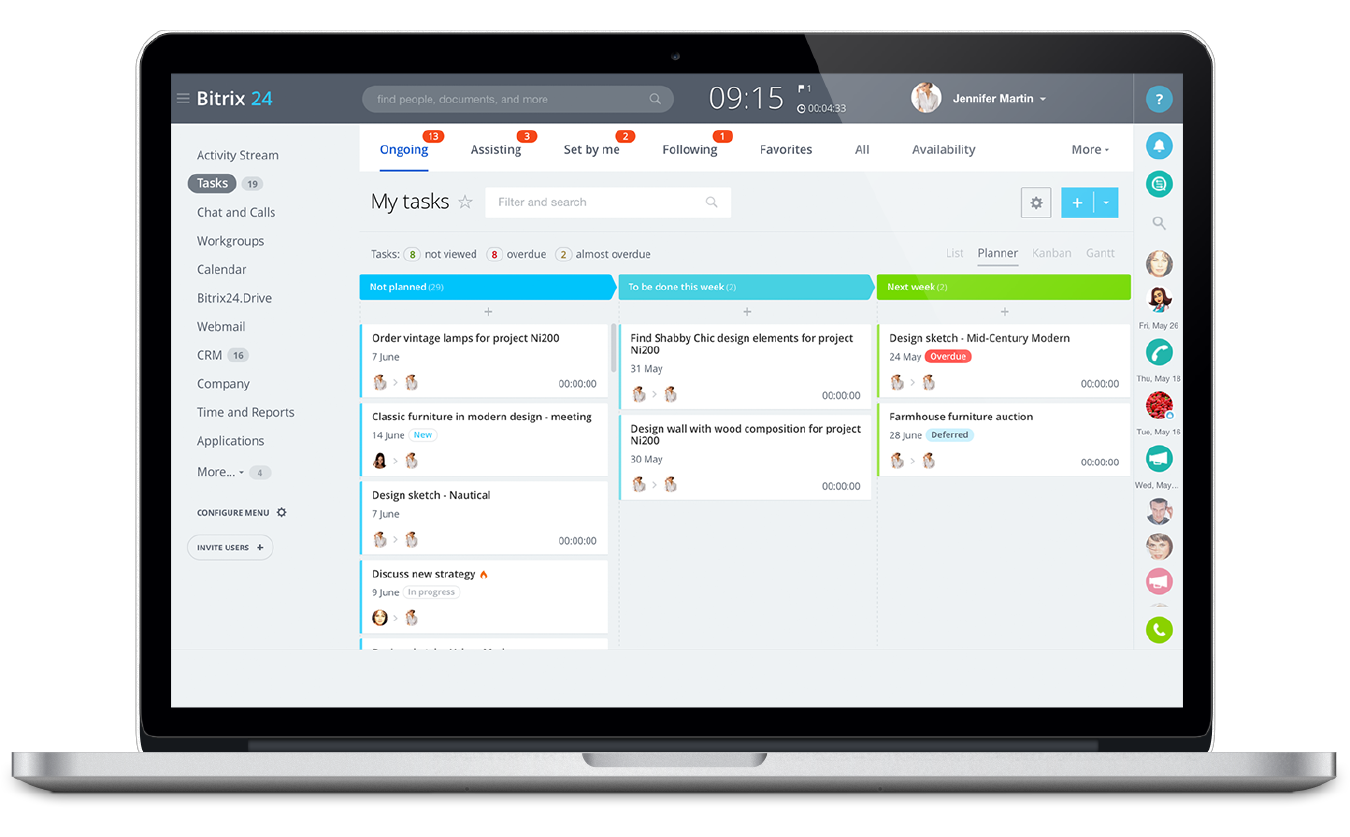 Time Management
&

Calendars
Mobile Workflow Management
«You need a competent tool that helps you easily
communicate with colleagues, brainstorm to reach solutions, and manage projects.
All of these tasks can be easily completed
using a service called Bitrix24.»