Not only do Transportation and Storage SMEs need to help their
clients remain competitive, but they also have their own competition
to beat. Your clientele expects you to be fast on the road, but it's
something you cannot do without fast in-house support. If your IT
infrastructure is slowing you down, it's time to find modern solutions
and tools that will speed up your performance.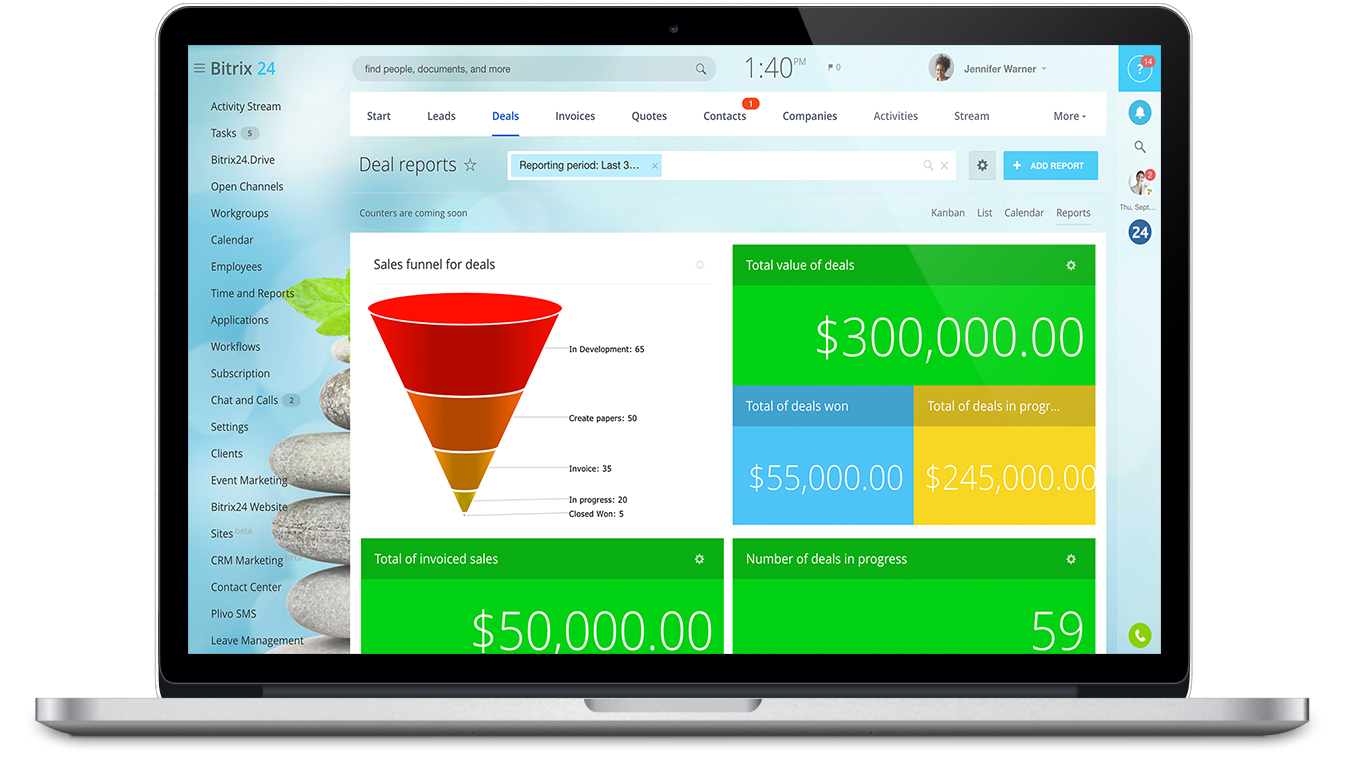 Real time communication
with staff and clients


Time Management &
Calendars
«Bitrix24 provides a way for your team members to connect and
collaborate quickly and easily»
-Optimize internal
organization and management
Centralization and transparency are key
to achieving operational efficiency
Build long-term B2B
relationships with CRM
-Automate scheduling, recurring
invoices and query response
-Use Open Channels to keep your clients
and their customers in the loop during transport
-The prices of gas might go up,
but ours will stay the same
-Real time communications that
let you solve issues instantly