Are you using multiple programs to run your business? You must be paying a fortune and doing double or triple work! Would you like to consolidate these multiple programs into one simplified solution? Give us a call and let's discuss your needs. You may be surprised. You have nothing to lose!
We specialize in the implementation of sales and
communication solutions based on the Bitrix24 platform; a powerful,
multi-functional, enterprise social network and CRM. You dream it, we'll build it!
WELCOME TO KALA GROUP TECHNOLOGIES
We are the Premier U.S based Bitrix24 Gold Partner serving businesses clients in the US and Canada to connect their teams and systems on one centralized platform. We offer total customization, sales, support and training. Bitrix24 includes advanced tools for collaboration, communication and management of your business.
We analyze your existing systems and processes to establish which of your requirements are not being fully met and identify the specific capabilities your business needs to improve.
Once we understand your business we implement a simple to use branded solution which will transform your organization through greater move.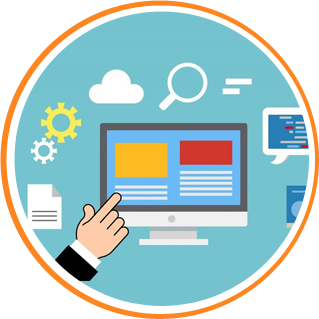 Next, we build each section of your project and communicate with you throughout the process. Our quality control department checks whole system.
After each step, you project is tested for errors. We communicate with you to make sure the workflows are what you want and easy to follow. Any adjustments needed will be done here and retested until you are satisfied with the results.
Once your project is complete, we will add users and set permissions. Our staff will set up training and we will work with your staff to make sure they understand how the system works and to answer any questions they may have.
Our support team is there to make any modifications, correct any bug and to make sure your system is optimized for speed and if you are on-premise, we will manage your hosting if we provide that service in your original agreement. I cannot believe you actually called me. I had reached out to other developers to find out they do not respond. We called Kala Group Technologies and was immediately called. You are great communicators and extremely knowledgeable in business technology. I feel like I have a whole new department. We are very happy with the results. I was not sure what I needed. I spoke to other companies and you made it so easy. Not only did you take your time, I mean you were patient. I was very suspicious. You put me at ease and told me what I needed now, and how we can grow and then you would be there to help us with our needs. Although my project was small, it was done quickly, with fantastic communication and done properly. After having our time wasted time and time again by people who were promising more than they could deliver – Kala Group Technologies came through, we were partners with them throughout the whole process. I love the product, and the partners made it work for us, a system that does everything! I want to personally thank you for being Awesome. I had no clue how to make this work for my account reps. Being a small call center, you provided a solution that enables us to operate like a larger company. I am so glad we chose Bitrix24. The features offered are far more of a value and so much more inexpensive. And, we do not have to pay for each user. You made it easy to add new users and you are always available in case I have a question. I will always work with you. you guys are amazing!