Bitrix24 comes with over 35 tools, including
Ticketing and helpdesk
Knowledge management
Workflow automation
Work reports
Records management
The Company Pulse helps improve adoption and engagement among users in your company. You can see an overview of activity in the intranet in the regular view, broken down by types of activities, such as IM, tasks, mobile device, etc. The Pulse gives insight concerning what tools are well-adopted and how users are implementing the intranet into their work routine. For administrators and supervisors, a set of pre-made explanatory messages can be sent out to employees via the Activity Stream to encourage adoption of various tools and general engagement.
You can choose to allow individual users and departments to access the service only from chosen IP addresses. For example, everyone would be able to access Bitrix24 from your local network, but only certain employees could access from mobile devices or from home, and only some of them would be allowed access from any location. *This feature is available in Bitrix24 Cloud version only.
Records Management (Lists)
Lists help you manage record-based data directly in the front end of the intranet. Suppliers' directories, product catalogs, expense items, etc. Filters, sorting, column display, group editing, easy assignment of access permissions, import and export - Lists have exhaustive set of settings. In addition to creating lists inside Bitrix24, two-way synchronization with SharePoint lists is available to users of the self-hosted editions of Bitrix24.
The Web Forms module provides functions for creating and publishing web forms (surveys, request and comment forms etc.). With Web Forms you can gather any type of data inside and outside your company in a most convenient way! *Available in self-hosted versions of Bitrix24.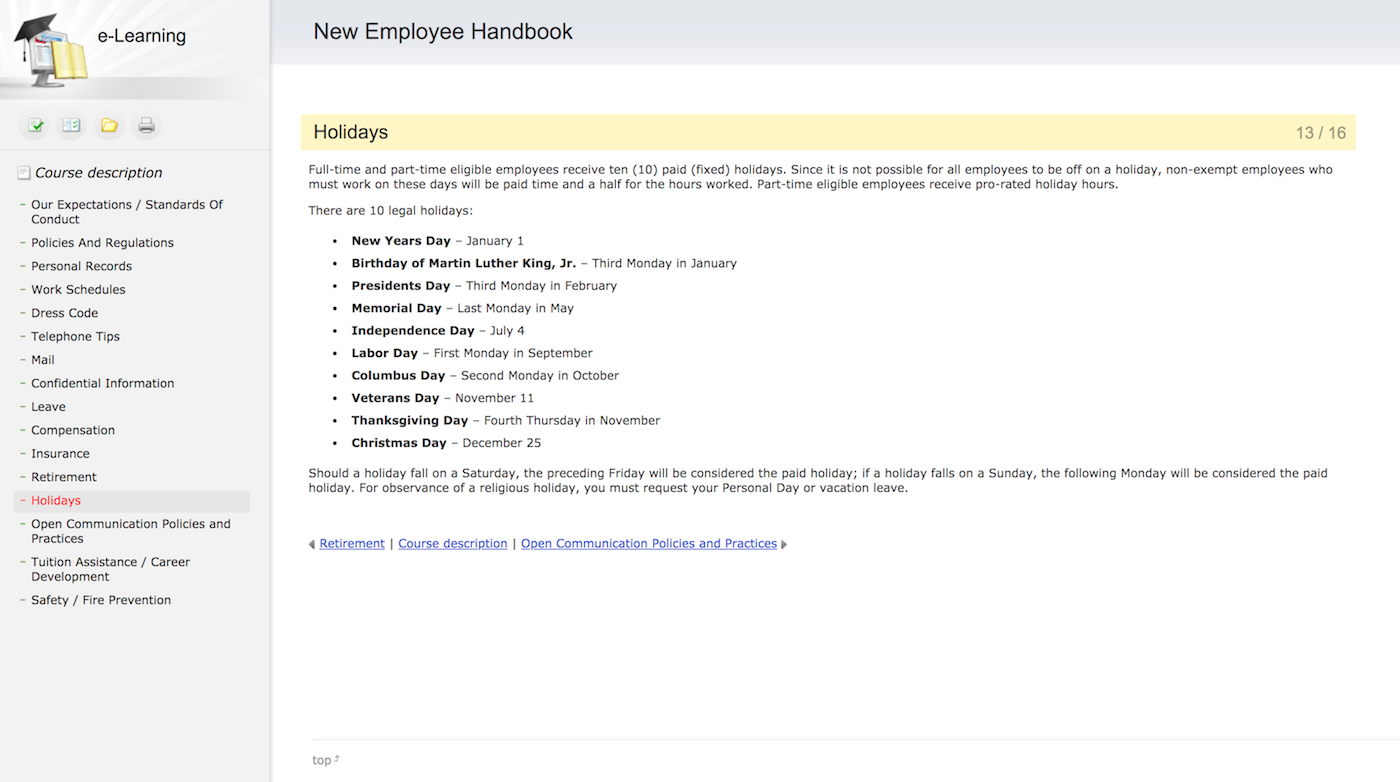 The e-Learning feature enables you to create online training courses, conduct tests, and certify users. You can create an unlimited number of online training courses and tests for your employees or people you invite in your extranet.
All results achieved by an employee / participant are registered and can be tracked in a journal. *Available in self-hosted versions of Bitrix24.
Bitrix24 comes with a professional helpdesk service that lets you organize technical support services and create a transparent and efficient system for service requests. Support tickets can be created by filling out a special form in the intranet, or via email using a mailbox set up to handle the creation of support tickets. *Available in self-hosted versions of Bitrix24.
Bitrix24 integrates closely with MS Outlook tasks, contacts, and calendars. The MS Exchange Server Connector serves to synchronize calendars, tasks and contacts in your intranet from MS Exchange Server. Besides, Bitrix24 integrates with Google and Apple products through its support of CalDAV and CardDAV formats. Our product also supports Active Directory/LDAP integration which provides your portal with a centralized method of data management.
Product customization
&

Source Code Availability*
Click-away front-end and back-end editing of content, layouts and structure lets your quickly customize your intranet. Bitrix24 features AJAX / Active-X support and an adaptive interface with flexible settings and drag-and-drop components. The product is supplied with the full source code and an open API, meaning you can change both the content and appearance of your intranet anytime you want. Besides several layouts and color schemes, you can create and manage an unlimited number of templates for your Bitrix24. *Available in self-hosted versions of Bitrix24.
This extremely useful feature allows separating versions of intranet portals for each division or department. This functionality was specially designed for companies with multiple offices and branch locations which need to have a larger degree of autonomy. In essence, each branch can have its own intranet that has a separate structure and design. Employees can get access to their company's intranet, the intranet of their department, and, depending on the settings, the intranets of other departments. *Available in self-hosted versions of Bitrix24.
Bitrix24.Network connects you with Bitrix24 users from other companies and even with people who are not not yet Bitrix24 users for easy collaboration. It enables you to send instant messages, create group chats and set up video conferences for up to four people. Bitrix24.Network is 100% free to use and is integrated with Twitter, Facebook and Google+