Using Bitrix24 as 8X8 alternative
8x8 is a powerful unified collaboration and virtual call center platform. The company boasts a sizable user base (40,000 businesses) and is very well-positioned. 8x8 reviews are mostly positive. However, at $50 per user per month to get most advanced features, it's not exactly cheap. If you are looking for a free 8x8 alternative that comes with essentially the same set of features (virtual call center, CRM, unified communications) and is available both in cloud and as self-hosted software that comes with open source code access, take a look at Bitrix24.
* Please note that the information may have changed since the publication. For current prices and features please visit Bitrix24 pricing page.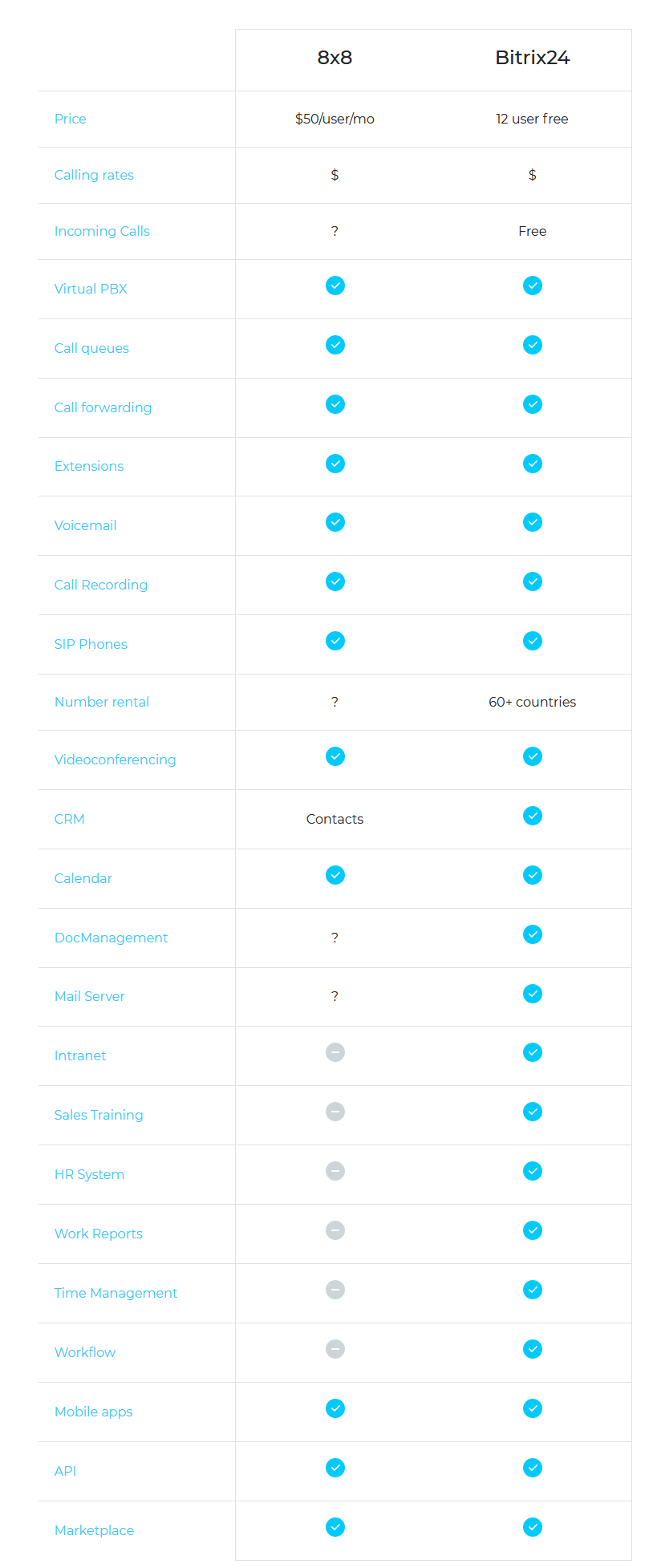 8x8 Pros
Enterprise ready
Fully featured
Unified communications
Internal collaboration
8x8 Cons
Pricey
No CRM marketing tools
English only interface
Few customization options
Bitrix24 Advantages
CRM+Call Center in one
60+ countries
Free for 12 users
iOS, Android, Mac, PC apps
Ready to use in 5 minutes