Using Bitrix24 as Bizcaps alternative
Bizcaps is a maker of BPM software out of Australia. While it's not nearly as well-known as other business process automation vendors, it seems to offer a number of workflow management solutions for various industries. As with other automation solution providers, Bizcaps BPM pricing is not publicly disclosed. If you are looking for a free Bizcaps alternative, looking for BPM software that's available both in cloud and on-premise, require open source code access and want a platform that is ready to be used in just 30 seconds, give Bitrix24 a try.
* Please note that the information may have changed since the publication. For current prices and features please visit Bitrix24 pricing page.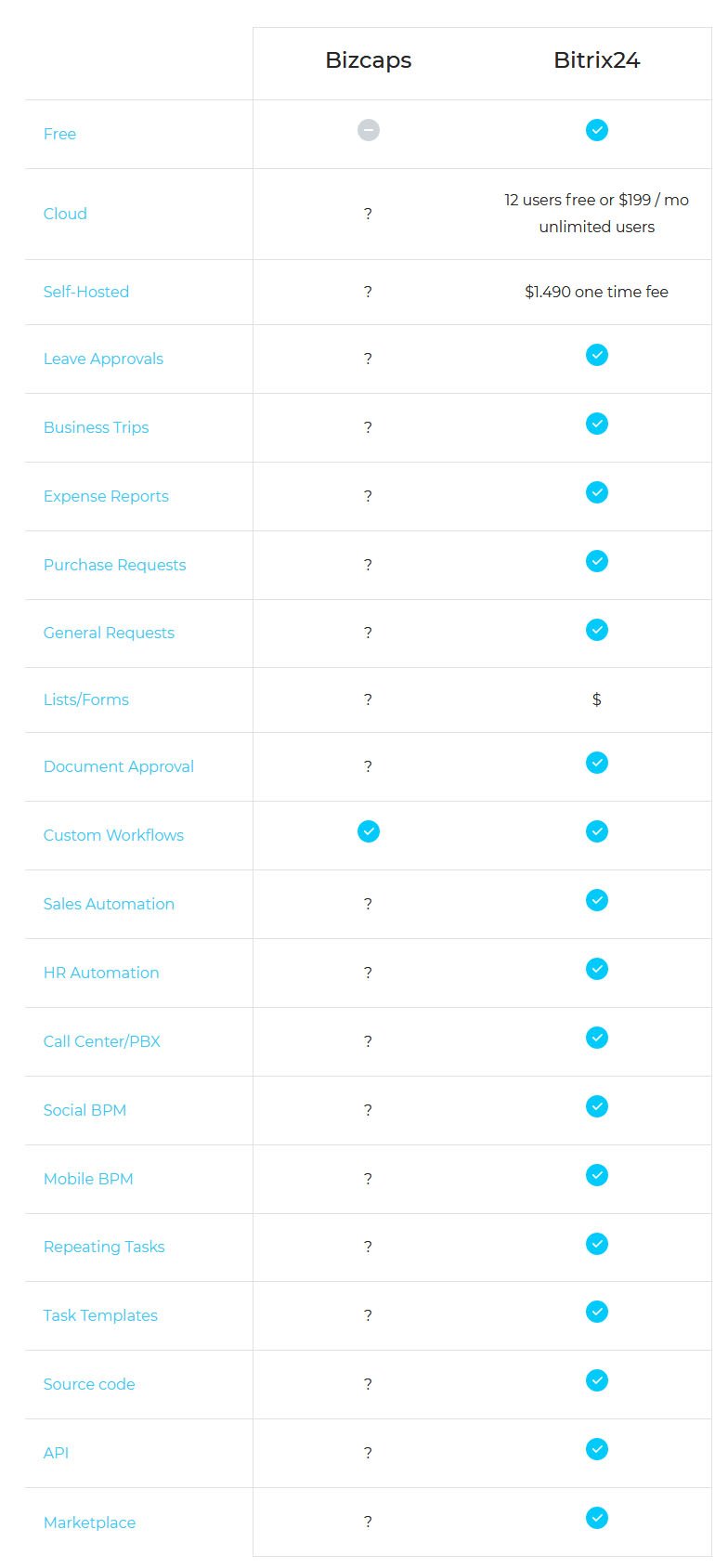 Bizcaps Pros
AU based
Industry solution
Product line
Customizable
Bizcaps Cons
Regional
Smaller vendor
No mobile apps?
No pricing info
Bitrix24 Advantages
Cloud & Self-hosted
Source code
HRMS
35+ collaboration tools
Free for 12 users