Using Bitrix24 as Act! CRM alternative
Act! CRM is one of the oldest contact managers and CRM systems on the market. Though Act! CRM now offers cloud access, it still sticks to their 'download and install' model, charging anywhere from $269 to $549 per a single CRM user upfront. Act! CRM interface did not change much since the 90's and new CRM trends, like collaborative and social CRM have largely bypassed Act!, as did mobile revolution (Act! is one the few vendors that charges for mobile access). Here's side by side feature comparison between Act! CRM and Bitrix24 to help you decide if it's a free alternative you've been looking for. * Please note that the information may have changed since the publication. For current prices and features please visit Bitrix24 pricing page.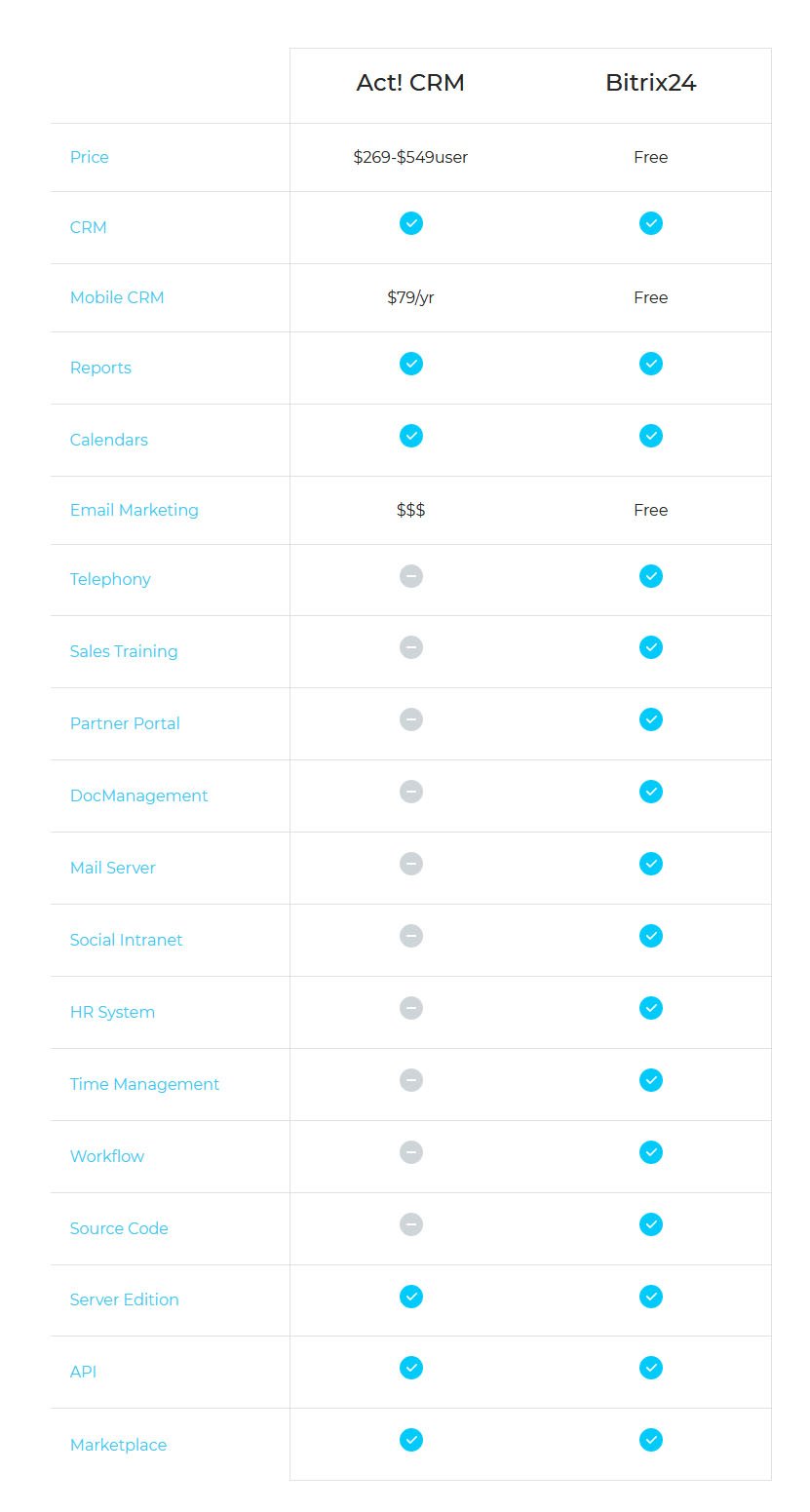 Act! CRM Pros
Proven vendor
Lifetime license
Large community
Familiar interface
Act! CRM Cons
Stuck in the 90s
No team management
No project management.
No cloud integrations
Bitrix24 Advantages
Instant setup
Comes with 35+ sales tools
Free for 12 users
Mobile and desktop apps
Integrated telephony