Using Bitrix24 as Salesforce alternative
Salesforce is world's most popular CRM. So why look for an alternative? First, it's incredibly expensive. It starts at $25 per user per month, when billed annually, and quickly escalates up to $300 per user per month. Salesforce also tries to lock you into a a long-term contract. Second, there is no self-hosted option for Salesforce. There's simply no way to 'own' Salesforce - you are stuck paying forever. Third, if you want to customize Salesforce, even when it's a minor modification, get ready to pay Salesforce consultants $200+/hr for their work. If you are looking for a free Salesforce alternative, Bitrix24 is an ideal replacement. Here's a detailed feature comparison between the two.
* Please note that the information may have changed since the publication. For current prices and features please visit Bitrix24 pricing page.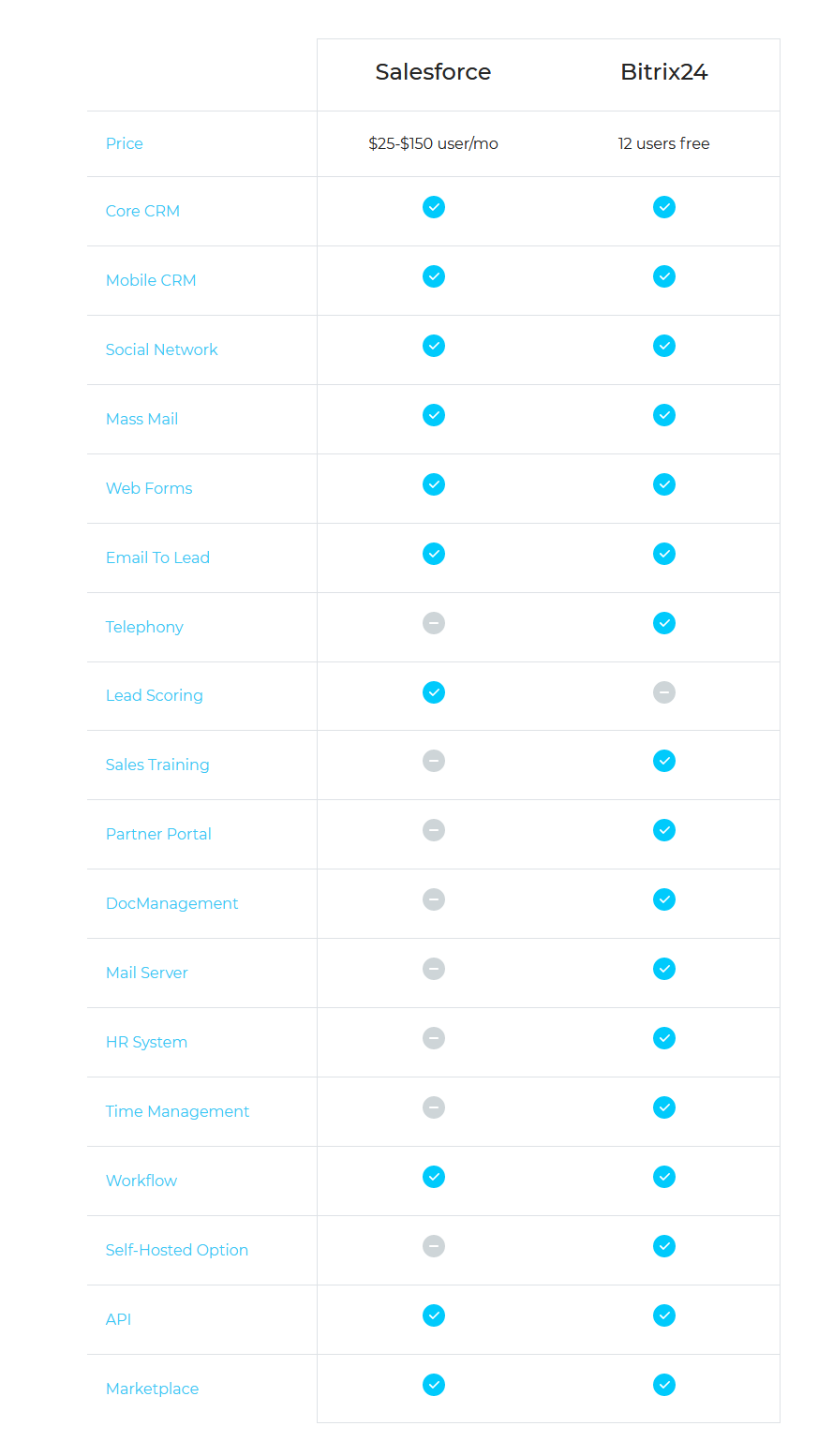 Salesforce Pros
Great CRM
Sales Forecasting
Large community
AppExchange
Salesforce Cons
High per user pricing
Expensive customization
No Self-Hosted Option
Not SMB friendly
Bitrix24 Advantages
Integrated telephony
12 users free
Simple to use
Integrated with other tools
Mobile-friendly