Using Bitrix24 as SugarCRM alternative
SugarCRM is one of the most popular open source CRM solutions on the market. It is highly customizable and comes with a full set of standard customer relationship management tools. However, it's very aggressively priced and most often requires additional services of SugarCRM consultants, making Bitrix24 the best free SugarCRM alternative in many cases. Here's a side by side feature comparison between SugarCRM and Bitrix24 to help you decide.
* Please note that the information may have changed since the publication. For current prices and features please visit Bitrix24 pricing page.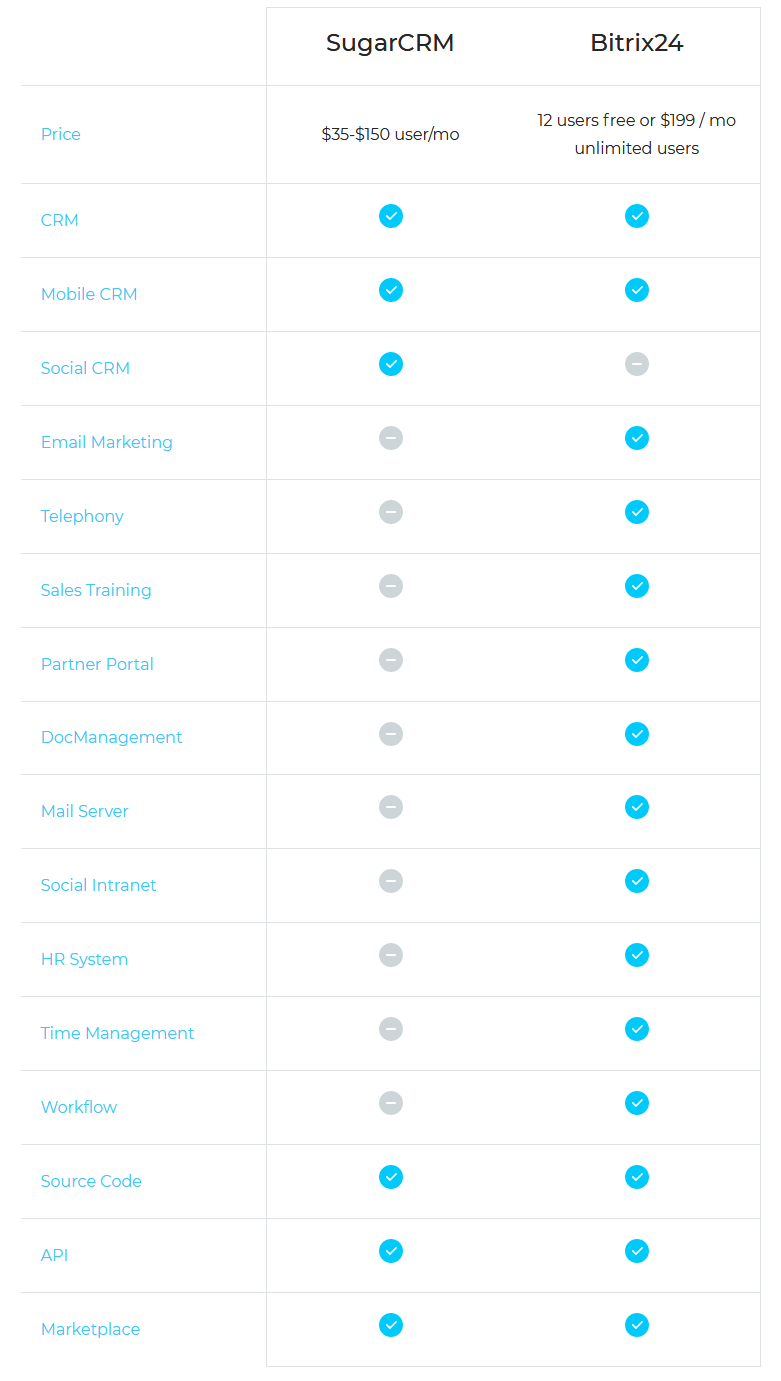 SugarCRM Pros
Open source
Social CRM
Large community
SugarExchange
SugarCRM Cons
High per user pricing
Labor intensive
Few collaboration tools
Poor adoption
Bitrix24 Advantages
Telephony is integrated with CRM, no setup necessary
Comes with 35+ business tools
No per user pricing, free or $99-$199/mo unlimited users
Mobile and desktop apps