Using Bitrix24 as Synety alternative
CloudCall by Synety is a British-based cloud telephony solution that comes with a standard set of features and pricing policy. You pay 20-30 pounds a month and get incoming and outgoing phone calls, ability to rent local phone number, record phone calls and so on. If you are looking for a free CloudCall alternative, check out Bitrix24. The first advantage is that Bitrix24 is 100% free for 12 users. The second advantage is that Bitrix24 is a fully featured CRM and call center in one, so you don't have to spend any money on CRM consultants. The third advantage is that Bitrix24 is available both in cloud and as self-hosted software that can be deployed on-premise, using your own server (you'll get open source code access if you opt for this).
* Please note that the information may have changed since the publication. For current prices and features please visit Bitrix24 pricing page.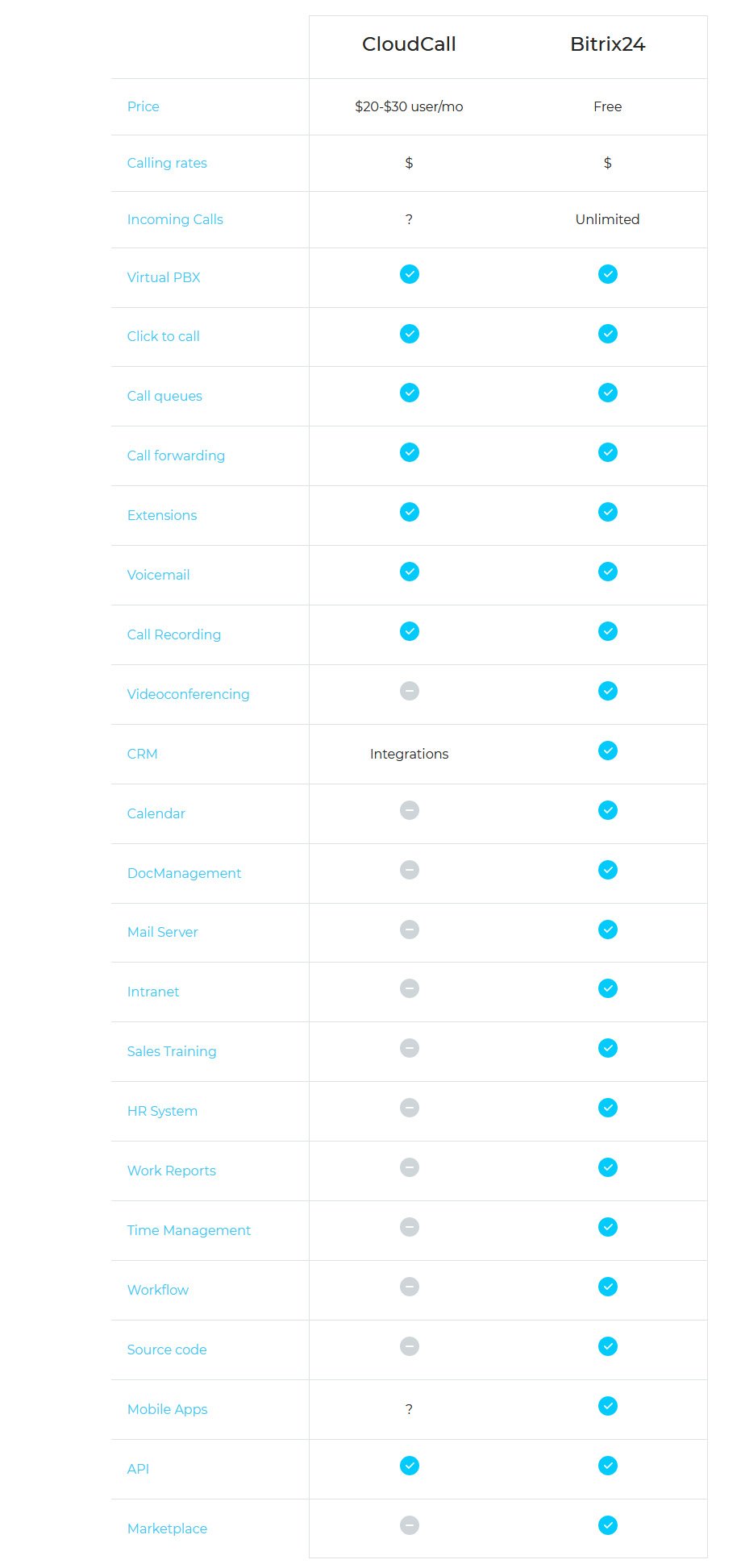 CloudCall Pros
British
Low price
CRM integrations
Simple to use
CloudCall Cons
No free plan
No sales tools
No customization options
Not international
Bitrix24 Advantages
CRM+Call Center in one
Sales tools
International telephony
12 users free
Unlimited users $99/mo