Using Bitrix24 as vTiger alternative
vTiger is an open source CRM solution, available both in cloud and on-premise. It has a free option, a cloud plan that is moderately priced (only $12/user/mo) and overall it's a solid CRM. There are several problems with vTigers. First, vTiger charges you for email marketing, including only first 10,000 emails for free. Second, vTiger doesn't come with integrated telephony. Third, workflow, document and project management in vTiger are rather weak, making it a poor choice for salesforce automation. If you are looking for a great free vTiger alternative, Bitix24 makes a great choice.
* Please note that the information may have changed since the publication. For current prices and features please visit Bitrix24 pricing page.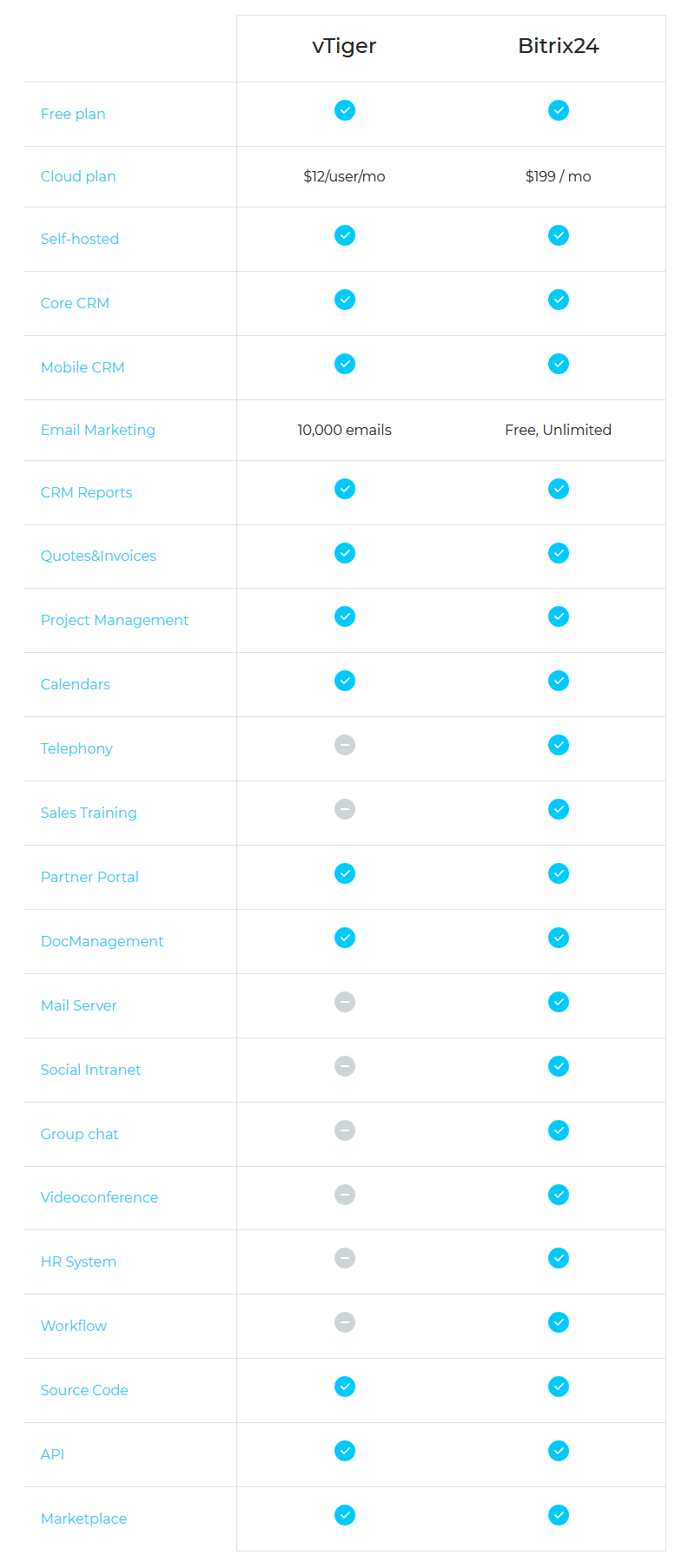 vTiger Pros
Open source
Inexpensive
Good CRM
Simple
vTiger Cons
No telephony
Per email charges
Small dev community
Few business tools
Bitrix24 Advantages
Free for 12 users
CRM+PM+Comm in one
Integrated telephony
Self-hosted edition